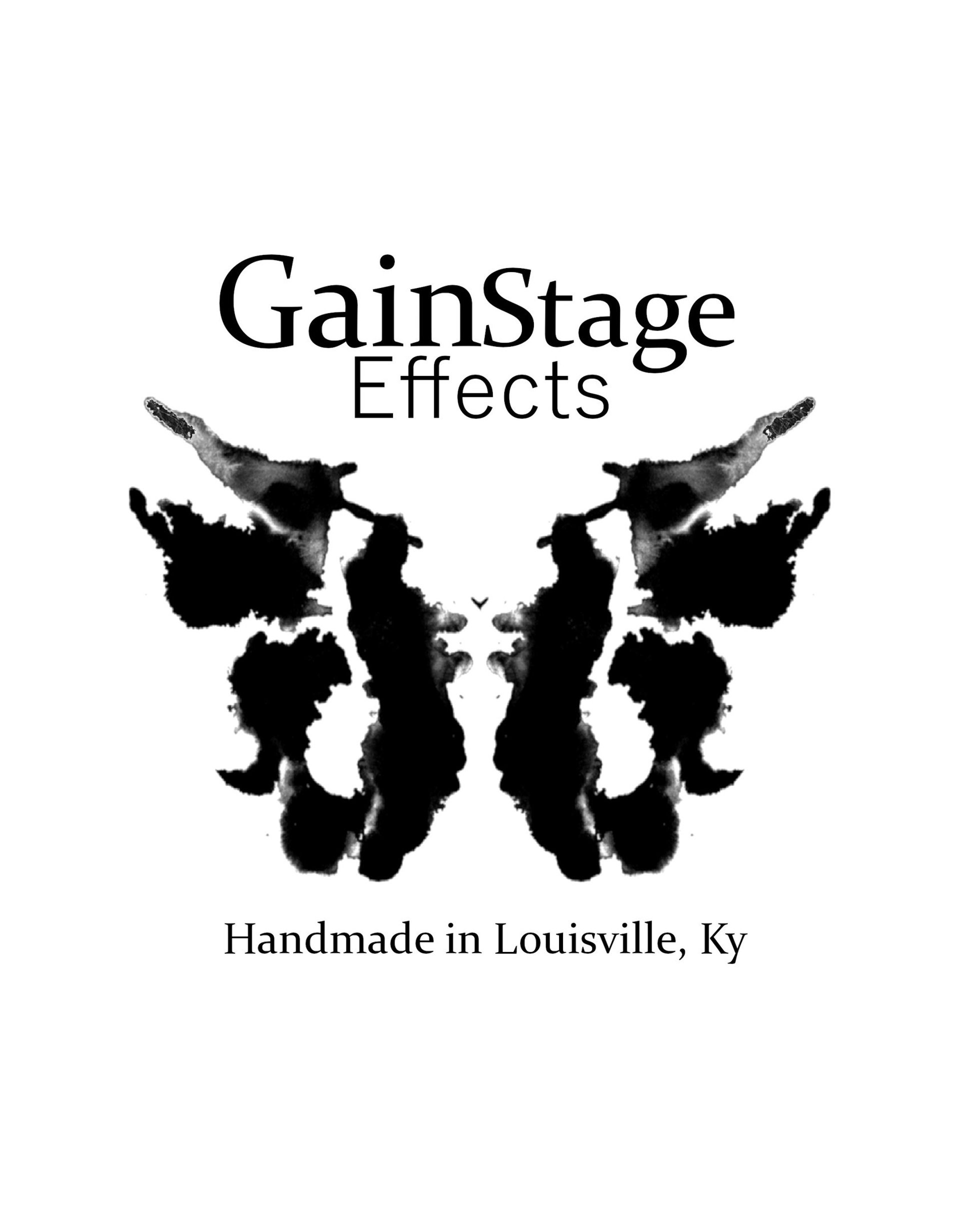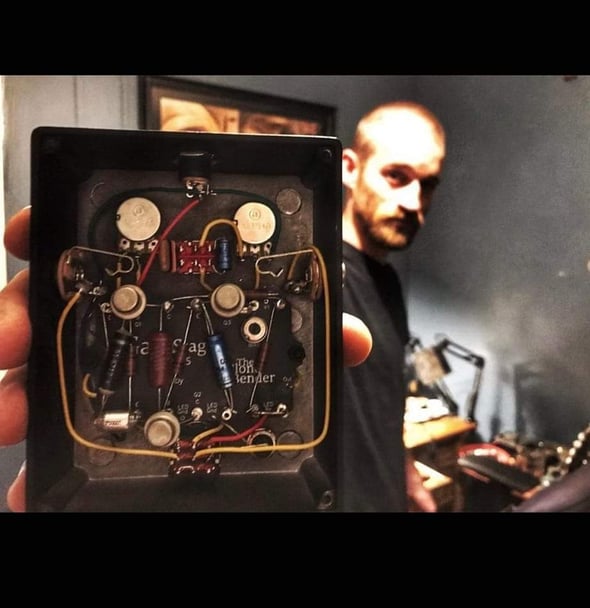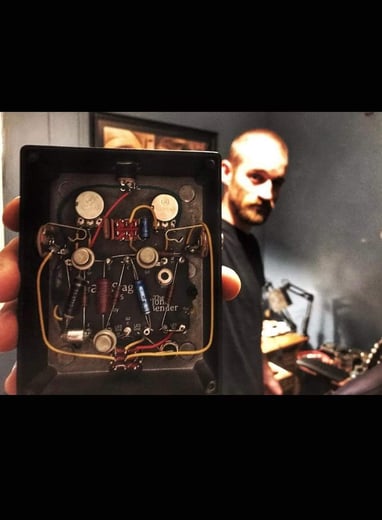 Gain Stage Effects is a one man operation out of Louisville, Ky. with a goal of rediscovering and reinventing classic fuzz circuits from the golden era of rock and roll. None of my pedals are exact clones. I like to add something unique and personal to every design, giving more tonal options to suit the modern guitar player. I've dug deep in finding schematics to rare fuzz pedals from the 70s that have long been forgotten, and do my best to breathe new life into them while staying true to the original design and sound. I've spent countless hours studying the inner workings of such circuits like the Fuzz Face, Shin Ei Companion, Mosrite Fuzzrite and the entire Tone Bender family. Some are easier than others to get right. Some are painstakingly difficult. A lot of what I do centers around using germanium transistors, which could be considered the "mojo" of these old circuits. With that mojo comes the difficult task of sourcing the hard to find transistors and making sure they are the right spec for what I'm building. It can be a daunting task, but the results are well worth the trouble.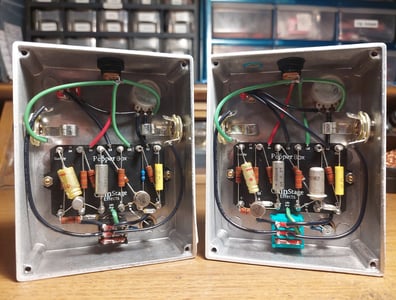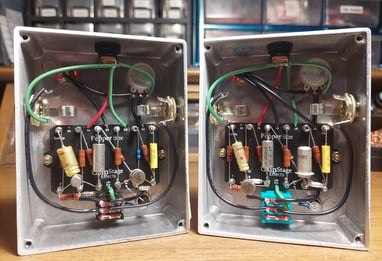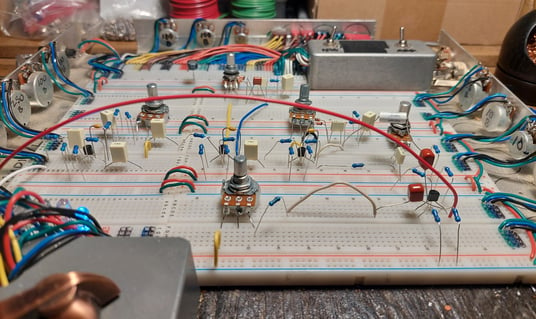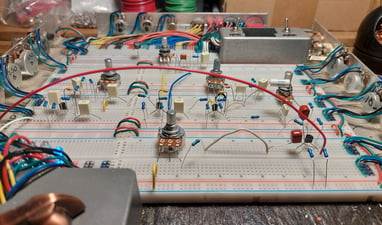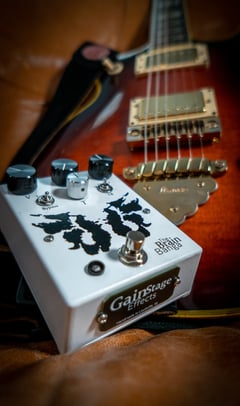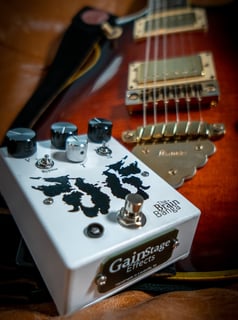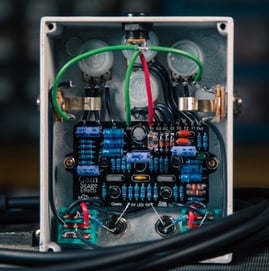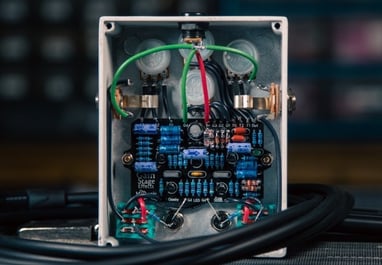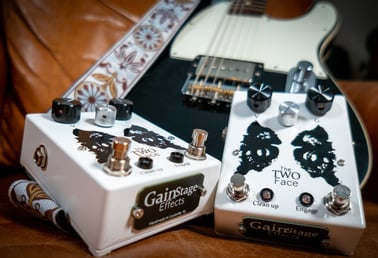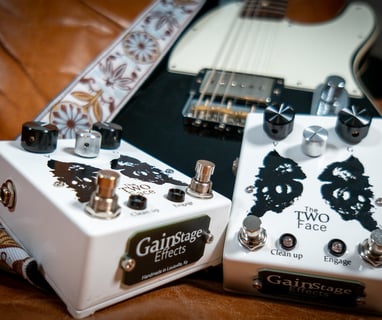 From breadboard to pedalboard
I started building pedals as a hobby in 2017. Losing work as a professional sound engineer and musician in 2020 due to the pandemic, I started "gaining" interest in designing my own PCBs for the circuits I was modifying. This led to the birth of Gain Stage Effects and the idea for screen printing custom made graphics. I'm no artist, so the ink blot idea I thought was unique and looked really cool. They were fun and easy to make, and I learned a lot about myself in the process,..
All pedals are hand built by me, in my home. I take pride in building with close attention to detail and making sure every pedal is unique and usable. I source the finest components and make the inside wiring as pretty and presentable as I do the outside.